Waley Ivory Lace Back Detail Blouse
£69.00 £34.50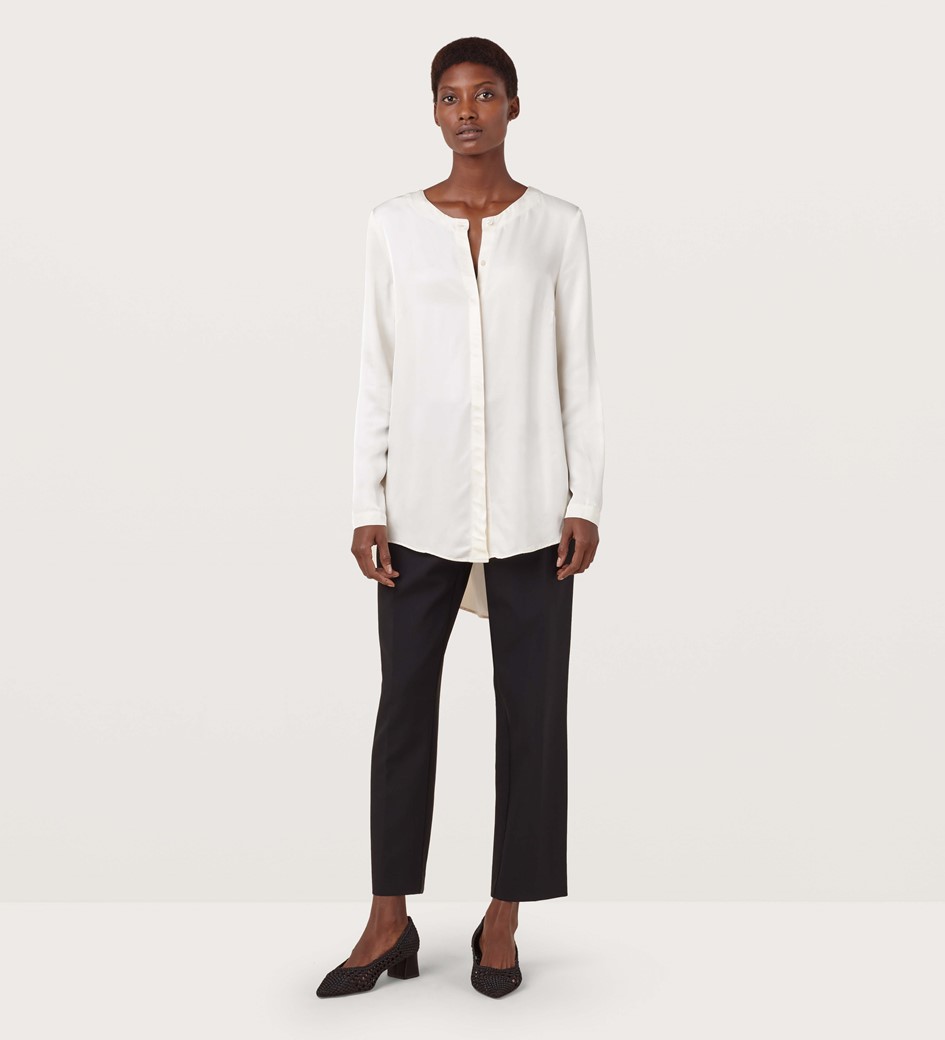 Waley Ivory Lace Back Detail Blouse
£69.00 £34.50
Embrace an ethereal mood with this premium soft-washed blouse. In delicate ivory, the Waley design boasts a pretty cotton lace overlay back that cascades down into a romantic ruffle. Loose-fitting and with a clean-lined grandad collar, its curved hemline adds to the modern romance.
Designed to be loose fitting.
Product Code: 1573SS1821-WHT
Size 10 length from side neck point to front hem measures 66cm, bust measures 105cm, waist measures 102cm.
Delivery
UK Standard Delivery Free
(3-5 working days)
Next Working Day Delivery £7.00
(order before 12pm)
Europe £8-£12.95
(7-14 working days)
Rest of the World £20.00
(7-14 working days)
Return
For more details about delivery and returns, click here