Elmore Funnel Neck Shift Dress with Front Zip
£69.00 £34.50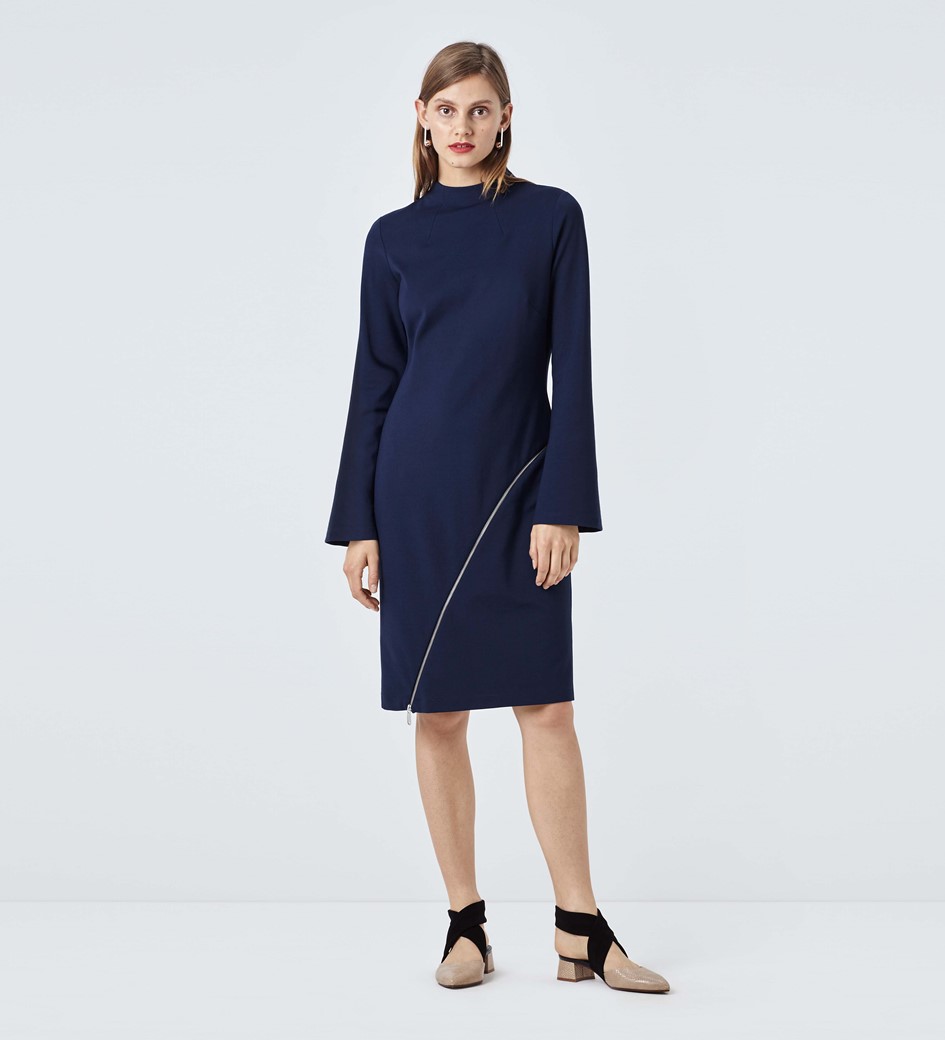 Elmore Funnel Neck Shift Dress with Front Zip
£69.00 £34.50
Who says smart has to be plain? Certainly not us, as this zip detail dress proves. Crafted out of jersey, this long-sleeved style will look just as good in the office as it will in a bar. It has a turtle neck, slightly flared sleeves and concealed zip fastening to the centre of the back.
Designed to skim the body with a flared sleeve.
Product Code: 1213AW1785-NVY
Size 10 length from side neck point to hem measures 106cm, bust measures 93cm.
Material
70% Viscose, 25% Polyamide, 5% Elastane
Washing
Machine Wash at 30 Degrees
Delivery
UK Standard Delivery £4.95. Free over £75
(3-5 working days)
Next Working Day Delivery £7.00
(order before 12pm)
Europe £8-£12.95
(7-14 working days)
Rest of the World £20.00
(7-14 working days)
Return
For more details about delivery and returns, click here