Courtfield Blue Split Sleeve Jersey Dress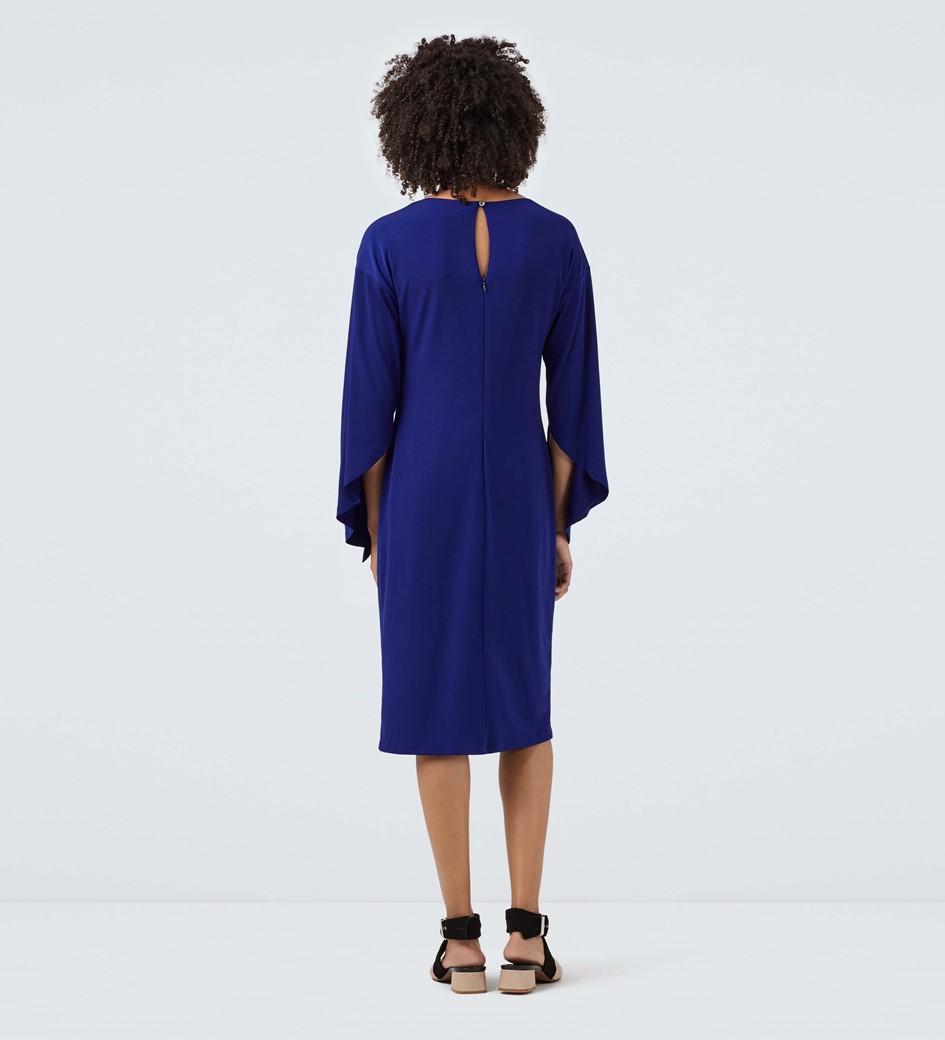 Courtfield Blue Split Sleeve Jersey Dress
Make a statement in this bold blue crepe jersey dress. A simple shape, its vibrant shade and split sleeve detailing ensures it holds its own. It has a button fastening to the back and a concealed zipped fastening.
Product Code: 1211AW17263-BLE
Size 10 length from side neck point to hem measures 105cm, bust measures 90cm, waist measures 80cm.
Washing
Machine Wash at 30 Degrees
Delivery
UK Standard Delivery £4.95. Free over £75
(3-5 working days)
Next Working Day Delivery £7.00
(order before 12pm)
Europe £8-£12.95
(7-14 working days)
Rest of the World £20.00
(7-14 working days)
Return
For more details about delivery and returns, click here