Melissa Floral Print Forever Pieces Sundress
£119.00 £59.00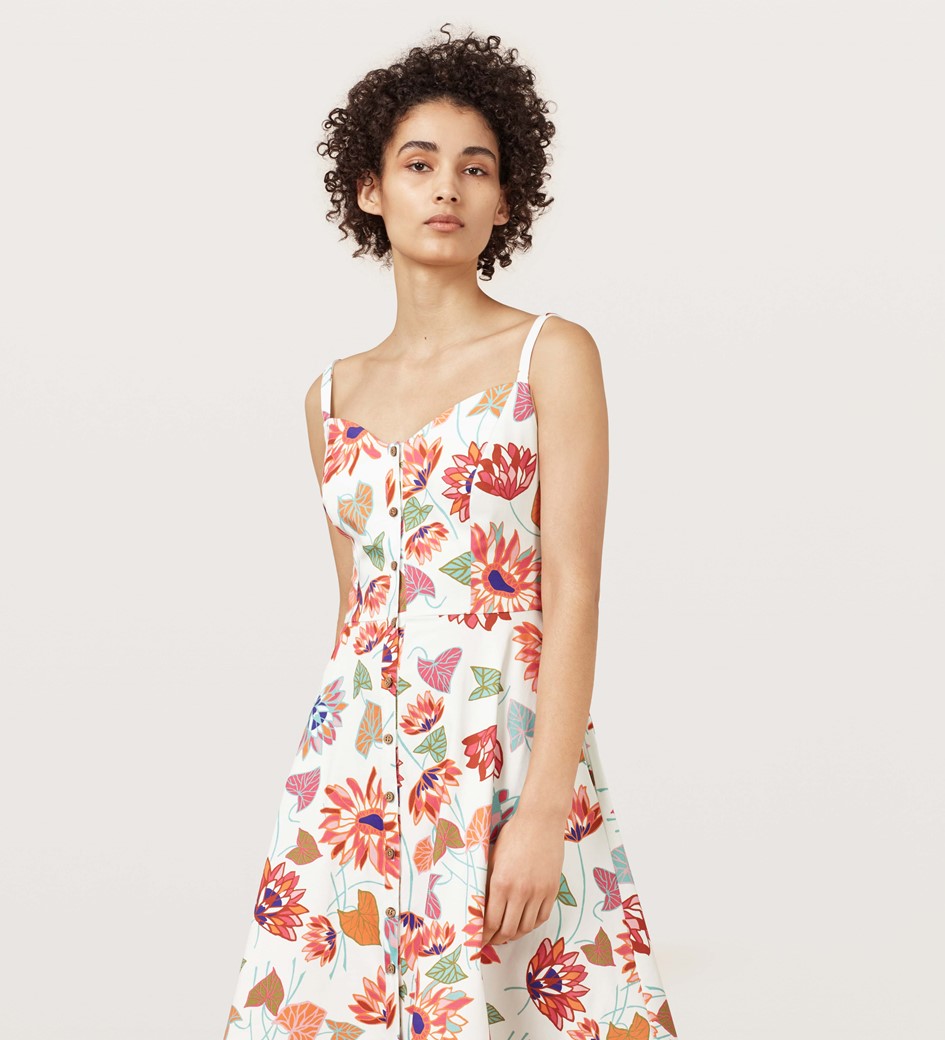 Melissa Floral Print Forever Pieces Sundress
£119.00 £59.00
The ultimate throw-on-and-go piece, Melissa Hemsley has designed this cool cotton sundress exclusively for Finery. From our coveted collection of Forever Pieces, it reflects Melissa's own lifestyle ethos and love of all things nature. It features a feminine floral print and is trimmed with recycled coconut buttons. An item to truly cherish, it boasts a flattering fit that suits every figure.
Product Code: 2312SS18265-MTI
Size 10 length from front apex to hem measures 91cm. Bust measures 91cm. Waist measures 73cm.
Washing
Machine Wash at 30 Degrees
Delivery
UK Standard Delivery £4.95. Free over £75
(3-5 working days)
Next Working Day Delivery £7.00
(order before 12pm)
Europe £8-£12.95
(7-14 working days)
Rest of the World £20.00
(7-14 working days)
Return
For more details about delivery and returns, click here