Maple Trench Coat
£389.00 £194.50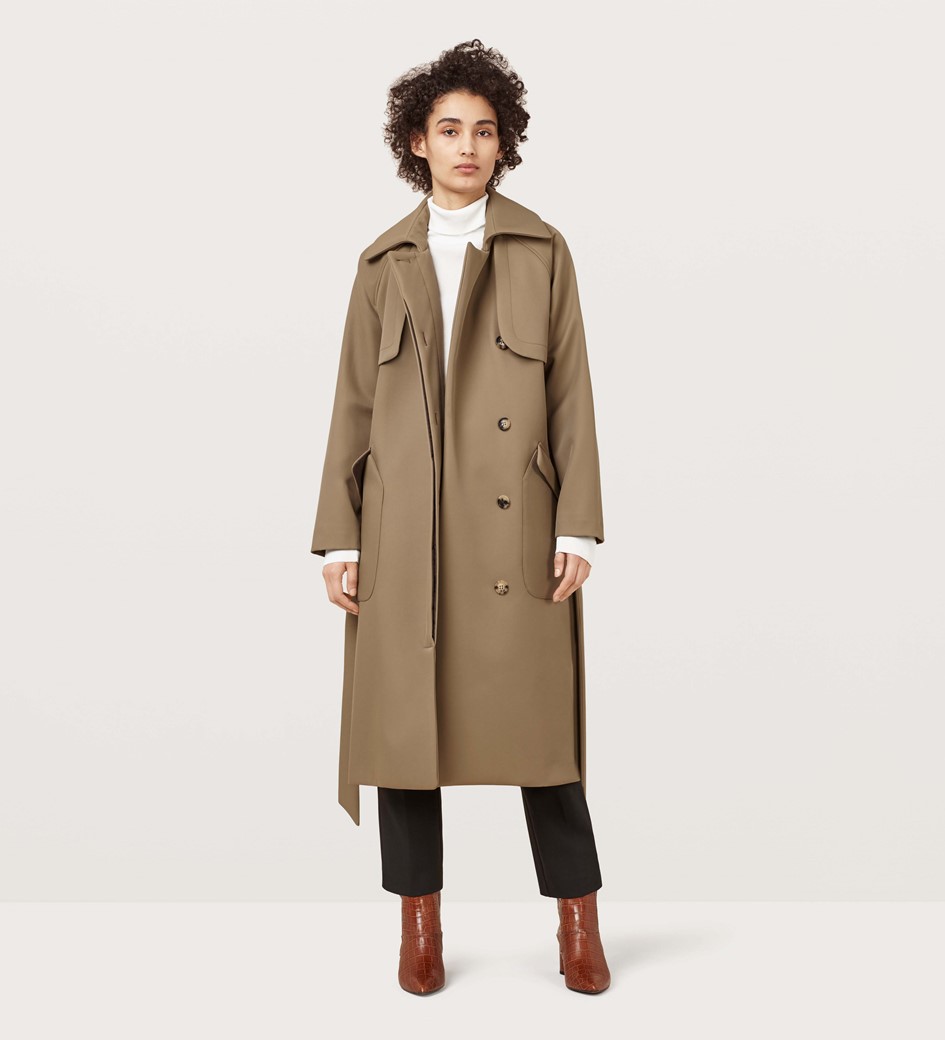 Maple Trench Coat
£389.00 £194.50
A true style classic done the Finery way, the Maple trench coat comes softly structured for a chic, undone feel. Take note of the traditional trench details - storm flaps, tortoiseshell buttons and a cinching waist tie lend a heritage feel, but the coat comes unlined and with a subtly voluminous silhouette to amp up the modernity.
Product Code: 1645SS18208-BGE
Size 10 length from side neck point to hem measures 119 cm. Bust measures 53 cm. Waist measures 53 cm.
Material
Main, 63% Cotton, 37% Nylon. Lining, Polyester
Delivery
UK Standard Delivery £4.95. Free over £75
(3-5 working days)
Next Working Day Delivery £7.00
(order before 12pm)
Europe £8-£12.95
(7-14 working days)
Rest of the World £20.00
(7-14 working days)
Return
For more details about delivery and returns, click here