Grainger Pink And White Striped Shirt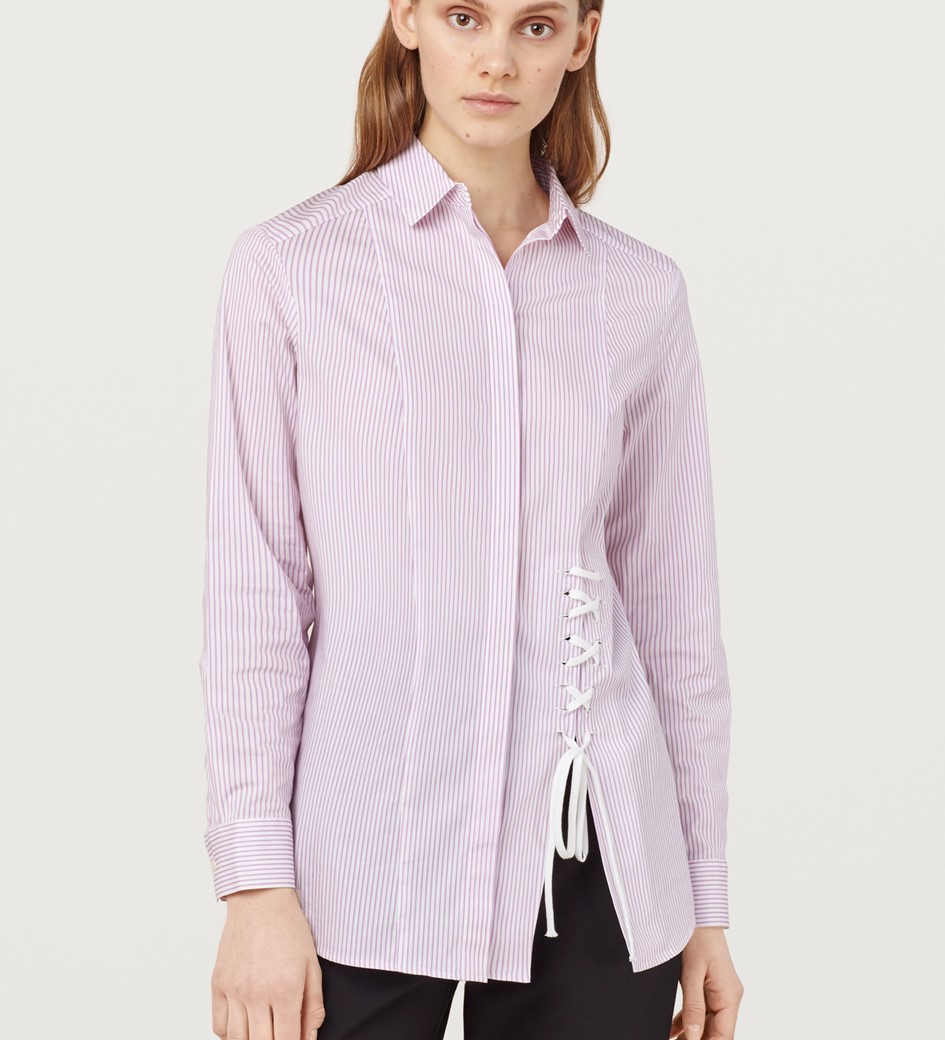 Grainger Pink And White Striped Shirt
Those with a penchant for classic cotton shirts are sure to fall for the Grainger style this season. An update on a plain white style, it boasts charming pink and white pinstripes and unexpected laced corsetry-like detailing at the nape of the neck, left hip and back of the shoulders. It fastens with concealed buttons and features a deep hem split for added modernity.
Product Code: 1573SS1827-PNK
Size 10 length from side neck point to hem measures 74cm. Bust measures 97cm. Sleeve length measures 60cm.
Washing
Machine Wash at 30 Degrees
Delivery
UK Standard Delivery £4.95. Free over £75
(3-5 working days)
Next Working Day Delivery £7.00
(order before 12pm)
Europe £8-£12.95
(7-14 working days)
Rest of the World £20.00
(7-14 working days)
Return
For more details about delivery and returns, click here