Eve Monochrome Floral Wrap Skirt
£89.00 £29.00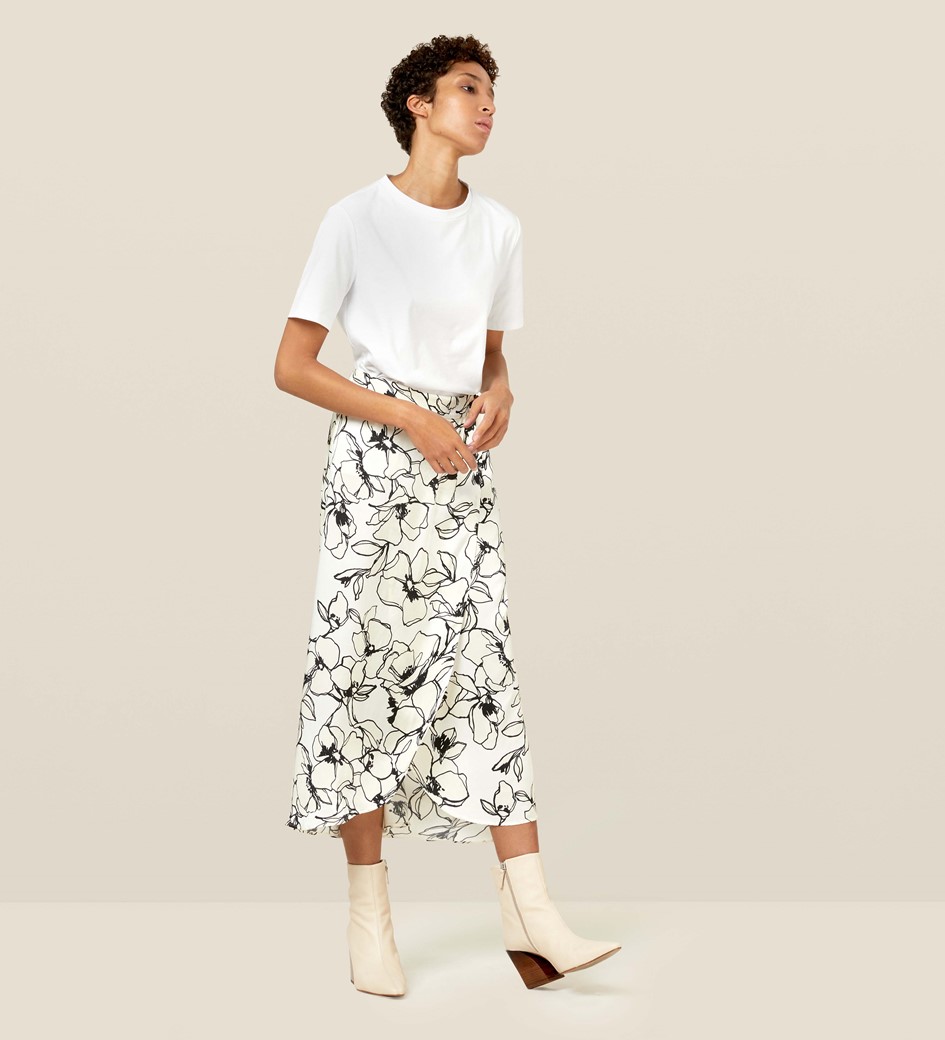 Eve Monochrome Floral Wrap Skirt
£89.00 £29.00
Combining tactile satin, a classic wrap shape and a graphic-style floral print, the Eve skirt is a design that does the hard work for you. Extremely flattering thanks to its subtle A-line shape, it has a subtle upward V to the front hem and is finished with a mirror-finish button to the waist. A concealed button fastening also sits on the inside of the waistband.
Product Code: 1957SS190142-MTI
Model is 5'9" and is wearing a UK size 8.
Washing
Machine Wash at 30 Degrees
Delivery
UK Standard Delivery £4.95. Free over £75
(3-5 working days)
Next Working Day Delivery £7.00
(order before 12pm)
Europe £8-£12.95
(7-14 working days)
Rest of the World £20.00
(7-14 working days)
Return
For more details about delivery and returns, click here