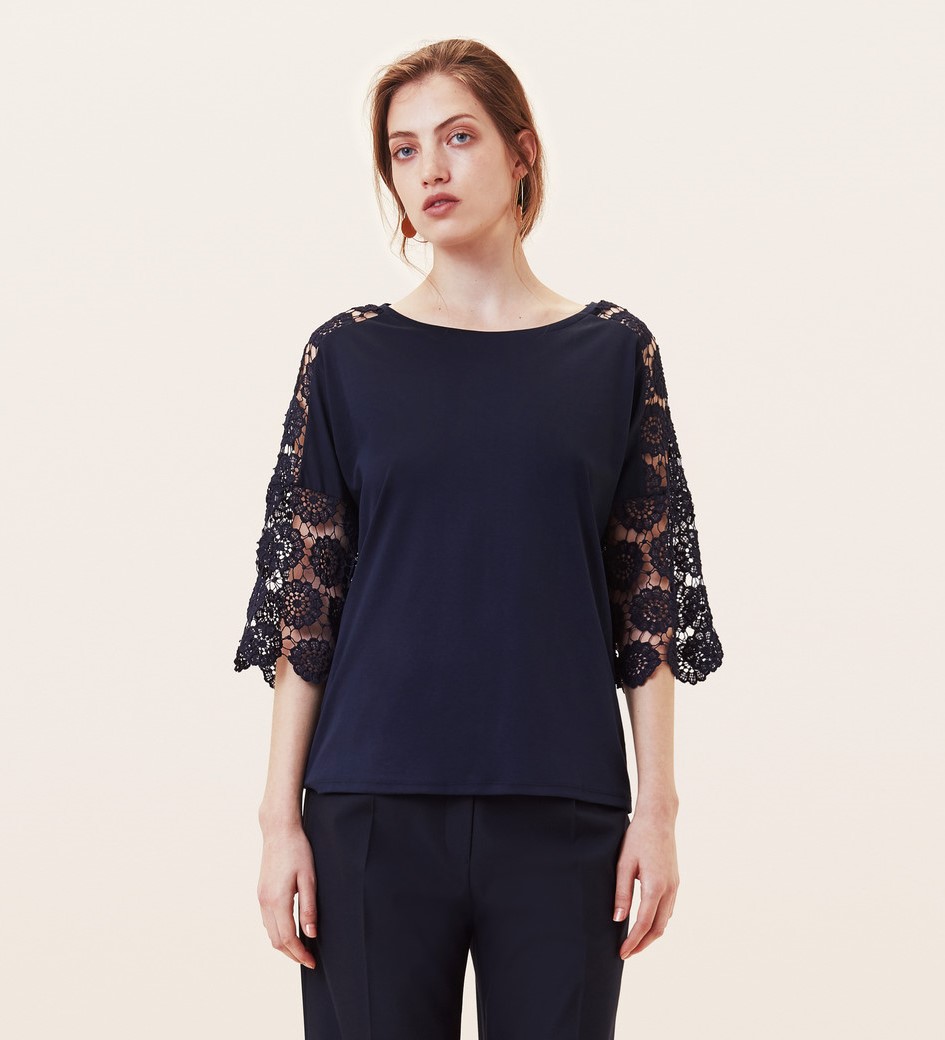 You may have thought you didn't need another T-shirt, but that was before you saw this one. Crafted out of jersey with sheer lace sleeves and detailing to the back, it is the definition of a luxurious wardrobe staple. Designed to be a relaxed fit.
Product Code: 1328AW17139-BLE
Model is 5'7" and is wearing a UK size 8.
Washing
Machine Wash at 30 Degrees
Delivery
UK Standard Delivery £4.95. Free over £75
(3-5 working days)
Next Working Day Delivery £7.00
(order before 12pm)
Europe £8-£12.95
(7-14 working days)
Rest of the World £20.00
(7-14 working days)
Return
For more details about delivery and returns, click here